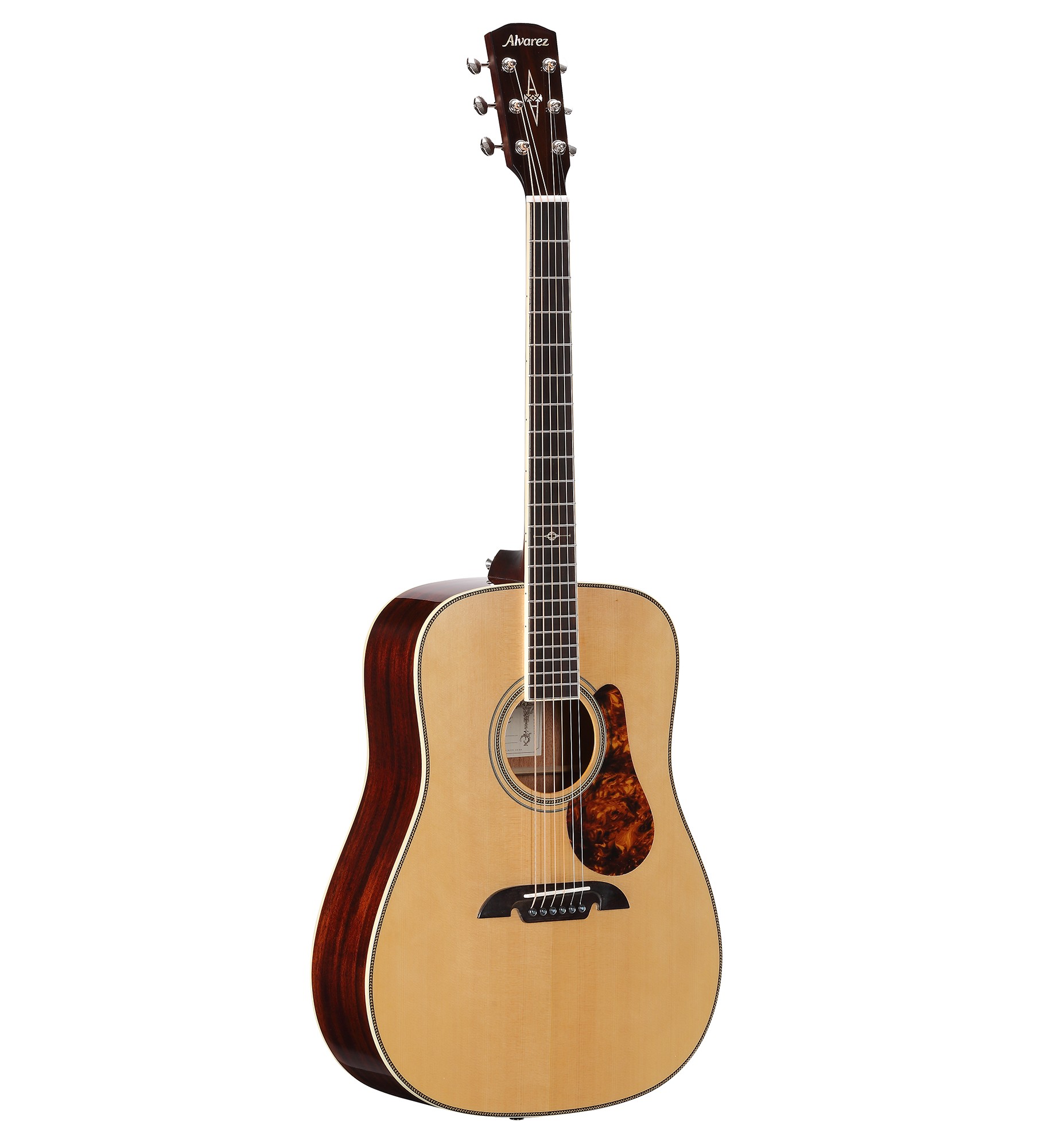 Alvarez Acoustic Guitar MD60BG
With clear purpose we set out to build a market leading, all-solid Dreadnought designed for the flatpicker and powerful strummer in mind. The MD60BG's deliver on all fronts.
These superbly dressed guitars are super responsive with clear, powerful bass and sparkling trebles. It's cosmetics pay tribute to traditional Bluegrass guitars with open gear nickel tuners, classic inlays, high quality tortoiseshell style pickguard and even a slightly extended fingerboard.
Nothing can really match a guitar made from all-solid wood. The deflection of the notes is quicker, the quality of the sound is better, you can obtain optimal response and the sound of your guitar will improve as it ages.
KEY FEATURES
Top WoodSolid AAA Sitka Spruce
Body FinishNatural/Gloss
Back and Sides WoodSolid African Mahogany
ShapeDreadnought
NeckOne piece mahogany, 50/50 Semi gloss finish
BridgeBi-Level Indian Laurel/Rosewood
InlaysPaua Abalone & Mother of Pearl
FingerboardIndian Laurel, 12th Fret Inlay Extended
Nut and SaddleReal Bone
TunerNickel Open Gear
BindingHerringbone
Bridge PinsEbony
StringsD'Addario EXP16
AccessoriesAF30 FlexiCase
Bracing SystemsFS6 Forward Shifted, Tapered Tone Bars
Neck JointDovetail
Neck Meets Body14th Fret
Number of Frets22
DIMENSIONS
Overall Length (mm)1042
Body Width (mm)395
Body Depth at Heel (mm)100
Body Depth at Base (mm)124
Scale (mm)648
Scale (inches)25 1/2
Number of Frets21
Nut Width (mm)44.45
Nut Width (inches)1 3/4